Columbia Ketamine Program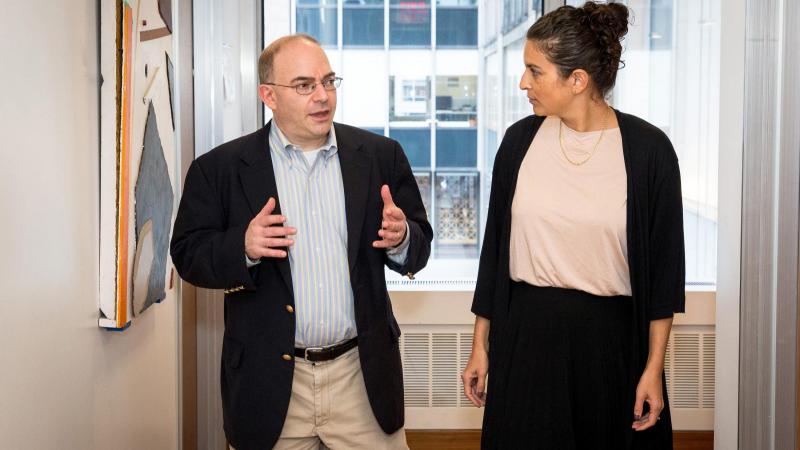 ---
To make an appointment, call 212-305-6001 or submit our online form.
---
Faster relief from depression. Now available from leaders in the field.
Depression affects more than 16 million Americans every year. While this condition is a challenge for everyone who must cope with it, there are many who cannot find relief in traditional treatments. At Columbia Psychiatry, we take pride in offering the latest advances in mental health treatment and the highest levels of quality and patient safety. That's why we are now offering ketamine infusions for treatment resistant depression.
Located at ColumbiaDoctors Midtown, right next to Rockefeller Center, the Columbia Ketamine Program offers a comprehensive ketamine treatment for treatment resistant depression in a single safe and convenient location. Columbia Psychiatry has been a pioneer in the researching of ketamine's benefits for those struggling with depression. The research clearly indicates that ketamine provides rapid relief from depressive symptoms and a significant reduction in suicidal thoughts.
What is ketamine?
Ketamine is an anesthetic medication that blocks the NMDA receptor that has also been used as a recreational drug due to its dissociative properties. It is on the World Health Organization's List of Essential Medicines because of its safety and efficacy for anesthesia. More recently, ketamine has been discovered as a safe and effective treatment for depression, and randomized controlled trials have shown rapid improvement in mood as well as reduction in suicidality compared to people who receive a placebo or another drug.
Is ketamine right for me?
Adults age 18 and over who suffer from severe depression and have not had success with traditional treatments for depression are eligible for ketamine treatment. Our comprehensive evaluation will include a medical history and basic lab results to ensure ketamine is safe for you.
Does ketamine really work?
Several randomized controlled trials demonstrate that ketamine has made a significant improvement in depressive symptoms and suicidality over the course of the first 2 weeks. In fact, if ketamine does not work for you after 2 sessions, the data suggest it is unlikely to work at all. An ongoing research question that we are still actively studying here at Columbia Psychiatry is how long the antidepressant effects of ketamine truly last as most studies have had relatively short follow-up periods. The graph to the right shows just one such study's results.
What are the risks?
For depression, the doses of ketamine used are much lower than the dose for anesthesia, making it relatively safe. That said, ketamine does carry the risk of changing your blood pressure and heart rate, which we will monitor throughout the infusion. Longer term risks include urinary symptoms, cognitive impairment (with prolonged use), and substance use disorders. We will monitor for these symptoms throughout the treatment.
What is the process to receive a ketamine treatment for depression?
Call 212-305-6001 or submit our online form.
Free phone consultations with one of our intake specialists to schedule evaluation.
90-minute evaluation with one of our psychiatrists with expertise in treatment-resistant depression to determine if ketamine (or another treatment) is the best treatment for you.
Evaluation of basic lab results to ensure ketamine is safe for you.
The initial infusion of the ketamine treatment.
Twice weekly ketamine infusions for 2 weeks with follow-up infusions as recommended by psychiatrist. A typical case would be 8-12 infusions over 4-6 weeks.
Follow-up care as recommended by our clinical experts.
How much does ketamine cost?
The FDA has not yet approved the use of ketamine for treatment-resistant depression, which means this is an off-label use of the medication. As such, ketamine treatment will not be covered by insurance and will cost $650 per infusion. We will provide billing statements for the evaluation and infusions to help you get as much reimbursement as your insurance company will allow.
Does it matter if ketamine is administered via IV or nasal spray?
Esketamine is a form of ketamine that can be used via a nasal spray and that has just been recommended for approval by the FDA to treat severe depression. While esketamine does not require an infusion, it must be administered in a health care setting where patients can be monitored for up to two hours. Based on our research, we believe that intravenous delivery of ketamine is more reliable and less likely to cause severe side effects. However, esketamine nasal spray provides a viable alternative treatment method for those patients uncomfortable with an IV. Currently, the Columbia Ketamine Program offers ketamine via infusions only for our patients. We do not currently offer intransal esketamine but will consider this option in the future.
Location
Consultations and infusions are both located at our convenient ColumbiaDoctors Midtown location at 51 West 51st Street near Rockefeller Center.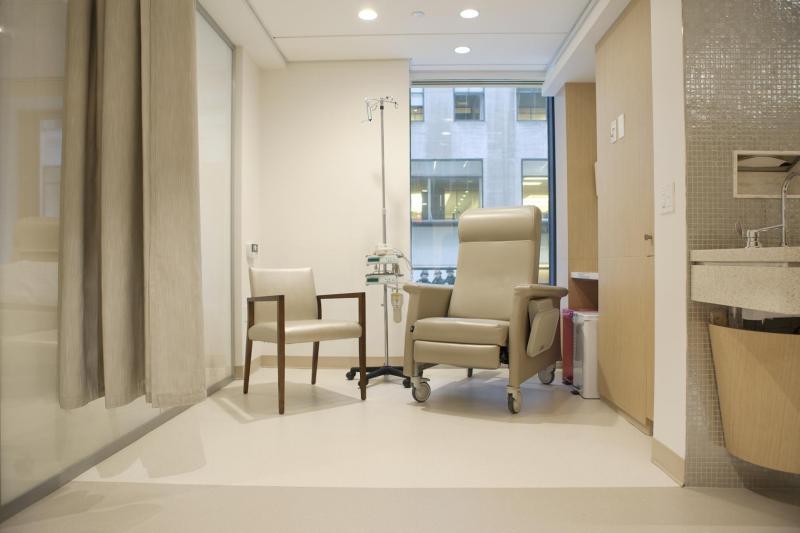 Key Research and Consensus Guidelines
A Consensus Statement on the Use of Ketamine in the Treatment of Mood Disorders
Ketamine versus midazolam in bipolar depression with suicidal thoughts: A pilot midazolam-controlled randomized clinical trial
A pilot in vivo proton magnetic resonance spectroscopy study of amino acid neurotransmitter response to ketamine treatment of major depressive disorder
Ketamine for Rapid Reduction of Suicidal Thoughts in Major Depression: A Midazolam-Controlled Randomized Clinical Trial